Joe Namath Responds To Mike Ditka's Oppression Comments
On Tuesday Jets HOF Joe Namath was on Fox and Friends, the ex quarterback commented on the NFL Protest and addressed Mike Ditka's infuriating comments about race. Ditka had everyone shaking their heads with his comments that there has not been any oppression in 100 years.
"I don't know what social injustices [there] have been. Muhammad Ali rose to the top, Jesse Owens is one of the classiest individuals that ever lived. Are you talking that everything is based on color? I don't see it that way. I think you have to be color blind in this country. You have to look at a person for what he is and what he stands for and how he produces, not by the color of his skin. That has never had anything to do with anything." said Bears HOF coach Ditka. "But, all of a sudden, it has become a big deal now, about oppression. There has been no oppression in the last 100 years that I know of. Now maybe I'm not watching it as carefully as other people
Joe Namath was asked about Ditka's remarks at the end of the interview:
"Look up the meaning of oppression. Look up the definition of oppression, and you understand that it's obviously taken place."
Broadway Joe also spoke about how the original protest by Colin Kaepernick has turned to debate over Patriotism instead of racially inequality.
"Going back to what Colin Kaepernick initially did, it was to point out some injustice that's being done to the black race. Or to people that obviously when you look — and I say obviously, some of these dash cams and shootings that were done to unarmed people and all. He was reaching out to try to get it more investigated. So that's where this oppression thing comes in."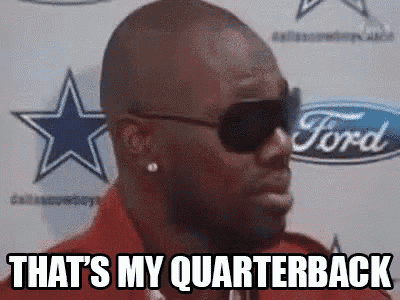 Boise State Pulls Off The Biggest WTF Play Of The CFB Season
The Boise State Broncos pulled off one of the WTF football plays ever.
After driving the ball 67 yards over 13 plays to go up by seven on the Ducks. On 2nd-and-goal at the Oregon 1-yard line, the Broncos lined up in a formation that featured four receivers bunched up. As if that didn't confuse the Oregon secondary enough,  each receiver twirled at the same time in perfect synchronization to further confuse the defense on the way to Boise State's first score of the game.
Boise State went on to defeat Oregon, 38-28.
Melo Thanks Knicks Fans In His Return To MSG
There was a standing ovation on Saturday night when Carmelo Anthony made his return to Madison Square Garden. Melo thanked the Knicks and the fans. "That was big-time, and for me that goes a long way," Anthony said.
The Knicks handled Anthony's return with class. Instead of playing to the bitter fans that were upset that the player left, the Knicks decided to honor Melo with a highlight video before his introduction.The video showed some of the big shots and highlight games during Anthony's 6 seasons in New York and was met with a loud ovation from the Madison Square Garden crowd.
"It's a bittersweet feeling for me — coming back here, knowing the goals that I had, what I wanted to accomplish here and falling short in that category," he said.
Anthony,  was held to 12 points on 5-of-18 shooting Saturday. He went scoreless in the second half, and the Knicks spoiled his return by topping the Thunder 111-96.
As a Knick fan, it was hard to watch Melo step on the court for another team. But I also understand that we had Phil Jackson in the front office that couldn't get it down. At the end of the day Melo to Thunder was good for him and the team, so I refuse to boo him unless we meet in the playoffss
Kobe Byrant's Jersey Retirement Game Is The Most Expensive NBA Game
The Lakers are set to retire Kobe Bryant's jerseys on Dec. 18th. The Lakers are retiring both Bryant's No. 8 and No. 24 numbers on Monday against the Golden State Warriors, and prices for the game and ceremony at Staples Center are some of the most expensive NBA tickets in years.
Already a major attraction with Steph Curry and the Warriors in town, a chance to honor a Lakers legend is a chance for scalpers to make some sweet, sweet cash off the event. The secondary market for the Bryant retirement game is pretty insane, to the tune of $1,477 per seat on average.
The highest seats are courtside of course with tickets going for $12,000 dollars. Even the nosebleed seats average about $600 a seat.
The last ticket that cost more was actually Bryant's last game, which cost an average of more than $2,000 each. That's far and away the most expensive, but other big-budget tickets are a bit closer to Kobe's retirement night costs.
Since it's the most expensive game expect 2 Chainz to show up with Trappy.