Joe Namath Responds To Mike Ditka's Oppression Comments
On Tuesday Jets HOF Joe Namath was on Fox and Friends, the ex quarterback commented on the NFL Protest and addressed Mike Ditka's infuriating comments about race. Ditka had everyone shaking their heads with his comments that there has not been any oppression in 100 years.
"I don't know what social injustices [there] have been. Muhammad Ali rose to the top, Jesse Owens is one of the classiest individuals that ever lived. Are you talking that everything is based on color? I don't see it that way. I think you have to be color blind in this country. You have to look at a person for what he is and what he stands for and how he produces, not by the color of his skin. That has never had anything to do with anything." said Bears HOF coach Ditka. "But, all of a sudden, it has become a big deal now, about oppression. There has been no oppression in the last 100 years that I know of. Now maybe I'm not watching it as carefully as other people
Joe Namath was asked about Ditka's remarks at the end of the interview:
"Look up the meaning of oppression. Look up the definition of oppression, and you understand that it's obviously taken place."
Broadway Joe also spoke about how the original protest by Colin Kaepernick has turned to debate over Patriotism instead of racially inequality.
"Going back to what Colin Kaepernick initially did, it was to point out some injustice that's being done to the black race. Or to people that obviously when you look — and I say obviously, some of these dash cams and shootings that were done to unarmed people and all. He was reaching out to try to get it more investigated. So that's where this oppression thing comes in."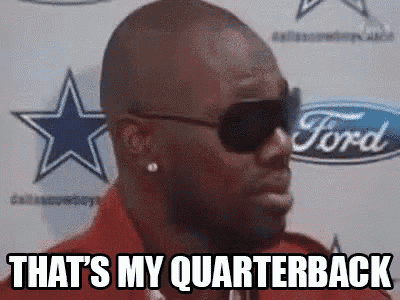 Amari Cooper Ends Night With 200 Yards In A Win Against The Chiefs
Oakland Raiders wideout Amari Cooper has had bit of a quiet season this year. The first 6 games of the season Cooper only had 18 receptions for 146 yards. After two consecutive NFL Pro Bowl seasons, Coop was did not look like himself on the field.  On TNF, Cooper put any talks of him being in a slump to rest.
Cooper caught 11 passes for 210 yards and two touchdowns as the Raiders edged the Chiefs 31-30 by scoring a TD on the final snap of the game. Cooper scored Oakland's first touchdown of the game on a 38-yard pass from quarterback Derek Carr with 8:11 left in the first quart
Cooper caught his second touchdown pass with 40 seconds remaining in the first quarter to make it a 13-10 game in favor of the Raiders, which became 14-10 after the extra point. Carr found Cooper open on a crossing route over the middle.
Amari was the first Raider player with 200 receiving yards in 52 years.
Cooper broke his previous career high of 178 yards. "We have a lot of playmakers at the receiver position," Cooper said, via the San Francisco Chronicle. "And we went into this week saying that we wanted to take more shots, more explosive plays. It was huge for me, it was huge for the team. Anytime that anyone can create some explosive plays, get first downs, we're going to have more plays on offense. And eventually we'll keep scoring."
While talking about Cooper after the game, quarterback Derek Carr said "nothing changed in his demeanor or his mentality" heading into Thursday night and Cooper said he "went out there like I do every game." The approach may have changed, but the results were a major step up for a player the Raiders need if they are going to make Thursday's win the start of a better run.
New Look Thunder Score 105 In Season Debut
Russell Westbrook picked up right where he left off last year with another triple double for the reigning NBA MVP.  But this year Russ has some new players around him that can put up points. OKC made their own BIG Three by trading for Paul George and Carmelo Anthony. The trio made it look easy against the New York Knicks in 105-84 win.
George and Anthony didn't disappointment combining for 50 points in their Thunder debut. Paul George scored 28 points with 6 rebounds and 1 assist. Melo added 22 points, 1 rebound, and 1 assist against the Knicks.  Westbrook scored 21 points, grabbed 10 rebounds, and had 16 assists.
Carmelo Anthony scored the teams first points of the night on a long 3 pointer. Then he missed his next seven shots, before warming back up in the second half.
George who ended the night with 28 points spoke on his first game with Russ. "You guys are used to it. I'm used to watching it. I'm used to going up against it. To now be on the other side of that, be on the same team and reap those benefits of what he brings to the game, I'm excited about what we started out tonight, what we created tonight and where we're headed."
"There's nobody that can stay in front of Russ," George said. "He's always going to attract two [defenders], he's always going to have the defense collapsing. A lot of times I'm going to be catching it wide open and more times than not I've got to make them pay for it."
The Thunder face off against the Utah Jazz next.
Nike Makes Airforce 1's To Celebrate Superbowl LI
The New England Patriots continue to find ways to celebrate their Super Bowl LI win over the Falcons. The team announced that Nike has created a one of kind Air Force 1 made out of some of the balls used in the game.
The shoe, which is called the "Air Force 1 Low SB51 Comeback" as way to celebrate the biggest comeback in Super Bowl history, is  made out of two footballs that were used in the Patriots 34-28 overtime win over the Falcons.
Here's more information on when you can see them, if you're in the area, via the Patriots:
Nike's footwear development team took materials from the Patriots' Super Bowl LI game balls and constructed a one-of-a-kind shoe that uniquely pays homage to the greatest comeback in Super Bowl history. The tongue of the shoe is made from the laces of the game balls, and the shoe also features the original markings from the balls displayed throughout the heel, toe box and tongue. The entire shoe was made at the Nike World Headquarters in Beaverton, Oregon.
Nike only made one pair and that pair is going to be auctioned off with all proceeds going to benefit the Boys & Girls Club of Boston.