First 'Vice' Trailer Shows Christian Bale As Vice President Dick Cheney
Chrisitan Bale has transformed his body to star as Vice President Dick Cheney in Vice.
The biopic, directed by "The Big Short's" Adam McKay, chronicles Cheney's life as the former vice president under President George W. Bush. Starting with his beginnings as a Washington bureaucrat, the film explores Cheney's service under the Richard Nixon, Gerald Ford, and George H. W. Bush administrations and as the CEO of energy management company Halliburton.
"The man's just amazing," Director Adam McKay told Deadline last year of working with Bale, with whom he previously collaborated on the excellent 2015 Oscar-winner The Big Short. "My experience with him on The Big Short, I've never seen anything like it, how he becomes a person. What I wanted to avoid was, I didn't just want someone to do an impression of Dick Cheney. What Christian Bale really does is he psychologically breaks someone apart and puts them back together again. I've never seen a process like it."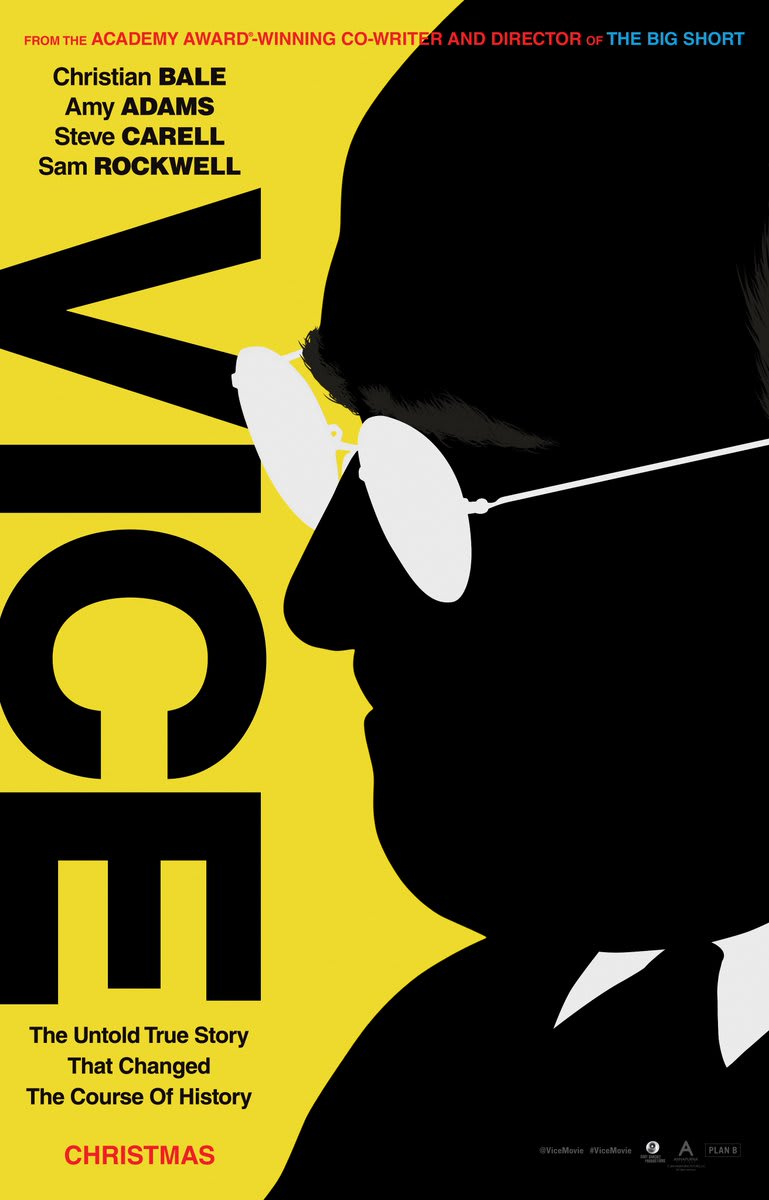 The film also stars Brad Pitt, Tyler Perry, Bill Pullman, Lily Rabe, Allison Pill, LisaGay Hamilton, Justin Kirk, Eddie Marsan, and Shea Whigham.
Vice hits theaters on December 21st.
Aquaman Director Wanted To Reboot Blade
James Wan is tasked out with saving DCs cinematic universe Aquaman.
Wan admitted that Aquaman was not his first choice for a comic movie. The action director wanted to reboot the Marvel classic Blade.
"Years back, a couple of years back, I think it was right after Conjuring 1 that I went into a particular studio and told them 'Hey, I'm a big fan of Blade. Would you guys be interested in rebooting Blade?' So that was one. Obviously, nothing came out of that! But that was my first intro into looking at potential comic book properties."
Marvel has been rumored to be working on two Blade projects with original star Wesley Snipes in mind to return to the title role.
Ben Affleck And Oscar Isaac Try To Pull Off The Biggest Heist In History In 'Triple Frontier' Trailer
Netflix has unveiled a trailer and release date for Triple Frontier, a new cartel thriller with an impressive cast. Starring Oscar Isaac, Ben Affleck, Son's of Anarchy's Charlie Hunnam and Pedro Pascal, the film follows a team of ex-US Special Forces soldiers working for themselves instead of their country. They aim to steal millions of dollars from a dangerous South American drug cartel, but of course, things go wrong and it turns into a fight for survival.
The idea isn't exactly original, as theaters and TV are stuffed with cartel-type projects like Sicario and Netflix's own Narcos: Mexico. "Make no mistake about it. You guys need to own the fact that we do not have the flag on our shoulders," says Affleck in a key scene that lays out the stakes. "You cannot go back to your normal life after tonight."
Triple Frontier will be available in March.
Titans Get Ready For Battle In 'Godzilla: King of the Monsters' Second Trailer
Godzilla is back to kick ass in the first image from Godzilla: King of Monsters. The movie is follow-up to 2014's Godzilla and takes place 5 years after the world finds out that monsters are real.
EW, released the images and spoke with director Michael Dougherty about the sequel.
"The world is reacting to Godzilla in the same way we would react to any other terrifying incident, in that we are overreacting, but there's paranoia and endless speculation about whether he is the only one out there or whether we're threatened by others like his kind."
Check out the official synopsis.
The new story follows the heroic efforts of the crypto-zoological agency Monarch as its members face off against a battery of god-sized monsters, including the mighty Godzilla, who collides with Mothra, Rodan, and his ultimate nemesis, the three-headed King Ghidorah.  When these ancient super-species—thought to be mere myths—rise again, they all vie for supremacy, leaving humanity's very existence hanging in the balance.
Godzilla: King of the Monsters hits theaters May 31, 2019.