First 'Vice' Trailer Shows Christian Bale As Vice President Dick Cheney
Chrisitan Bale has transformed his body to star as Vice President Dick Cheney in Vice.
The biopic, directed by "The Big Short's" Adam McKay, chronicles Cheney's life as the former vice president under President George W. Bush. Starting with his beginnings as a Washington bureaucrat, the film explores Cheney's service under the Richard Nixon, Gerald Ford, and George H. W. Bush administrations and as the CEO of energy management company Halliburton.
"The man's just amazing," Director Adam McKay told Deadline last year of working with Bale, with whom he previously collaborated on the excellent 2015 Oscar-winner The Big Short. "My experience with him on The Big Short, I've never seen anything like it, how he becomes a person. What I wanted to avoid was, I didn't just want someone to do an impression of Dick Cheney. What Christian Bale really does is he psychologically breaks someone apart and puts them back together again. I've never seen a process like it."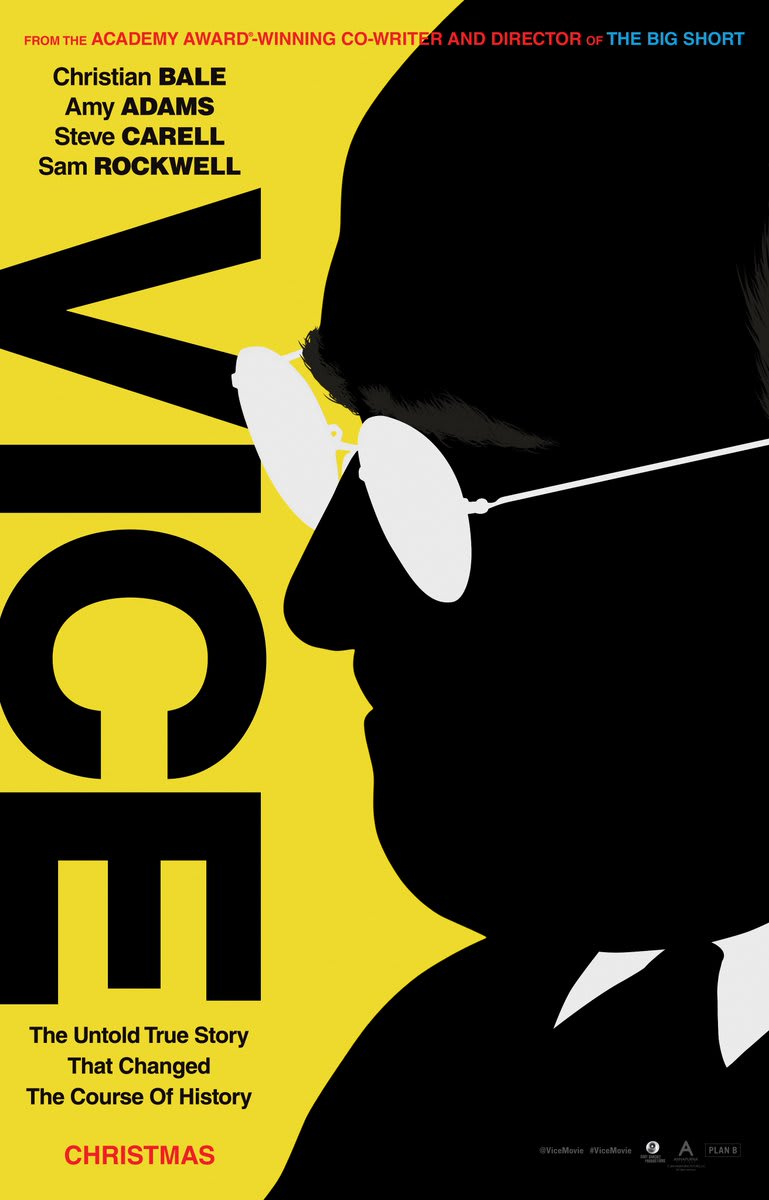 The film also stars Brad Pitt, Tyler Perry, Bill Pullman, Lily Rabe, Allison Pill, LisaGay Hamilton, Justin Kirk, Eddie Marsan, and Shea Whigham.
Vice hits theaters on December 21st.
50 Cent Inks A $150 Million Dollar Deal With Starz
50 Cent has landed a new exclusive deal with Starz.
After the success of Power, Jackson will now be able to develop and produce new series under his G-Unit Film company. According to Variety, is worth $150 million and will give 50 access to produce for both platforms Starz and its corporate parent Lionsgate.
"When I sat down with Chris [Albrecht, Starz CEO] and walked him through my plans for G-Unit Film & Television going forward, he let me know I was essentially requesting the biggest deal in premium cable history," Jackson said. "I am excited to announce that we've made that partnership between myself, G-Unit Film & Television and Starz/Lionsgate and we will continue our proven track record of breaking records and delivering unique content for audiences around the world … Get The Strap."
Hulu Orders Wu-Tang Clan Origin Series
Hulu has given a straight-to-series order to a scripted drama that will explore the rise of the Wu-Tang Clan, Variety has learned.
Wu-Tang: An American Saga, which has received a 10-episode order, is inspired by The Wu-Tang Manual and Tao of Wu, and based on the true story of the Wu-Tang Clan. Set in early '90s New York at the height of the crack cocaine epidemic, the show tracks the Clan's formation. The group was a vision of Bobby Diggs, aka The RZA, who strives to unite a dozen young, black men that are torn between music and crime but eventually rise to become the unlikeliest of American success stories.
"I'm delighted to be partnering with Hulu and Imagine to explore the vast story of the Wuniverse," said The RZA. "Wu-Tang through our music has always strove to inspire as we entertain. This opportunity to continue the Wu – Saga in a 10-episode series will exponentially increase our inspirational style of entertainment. In the immortal words of ODB 'Wu-Tang is for the Children.'"
The series is created, written, and executive produced by Alex Tse–the writer of the "Superfly" remake–and The RZA. Brian Grazer and Francie Calfo will also executive produce via Imagine Television, with Wu-Tang member Method Man also executive producing. Fellow Wu-Tang members Ghostface Killa, Inspectah Deck, Masta Killa, GZA, as well as the Estate of Ol' Dirty Bastard, will serve as consulting producers on the project.
Disney Releases The Teaser Trailer For 'Aladdin'
Disney released the first trailer for the live-action Aladdin movie.
Guy Ritchie is helming the new Aladdin movie, from a script he co-wrote with Vanessa Taylor and John August. The film will star Mena Massoud in the title role, with Power Rangers' Naomi Scott as Princess Jasmine with Will Smith as the Genie. Marwan Kenzari will be playing Jafar, with Navid Negahban playing the Sultan, Nasim Predrad playing Dalia, and Billy Magnussen in the original role of Prince Anders.
In the original film, the titular character experiences a rags-to-riches transformation when he uncovers a lamp containing the magical Genie, granting him three wishes. Aladdin hopes this could lead to romance between he and Princess Jasmine, though Jafar has ulterior motives for the powers this lamp could contain.
Aladdin is only the latest animated Disney classic to get the live-action treatment, with both The Jungle Book and Beauty and the Beast adaptations going on to become some of the studio's biggest hits in recent years.