Donovan Mitchell Wants A End To Gun Violence
Utah Jazz guard Donovan Mitchell made a pair of powerful statements Wednesday about the shooting rampage at a Florida high school that left 17 dead: "Pray for Parkland" and "End Gun Violence."
Following the game Mitchell explained why school shootings struck a nerve with him.
"My mom's a schoolteacher," the Connecticut native, 21, told reporters. "I was about 15, 20 minutes away during the Sandy Hook shooting. It's kind of scary. I'm not saying all shootings make me feel the same way, but especially school shootings, with my mom being a nursery teacher, it's kind of scary that that could happen at any moment, anywhere."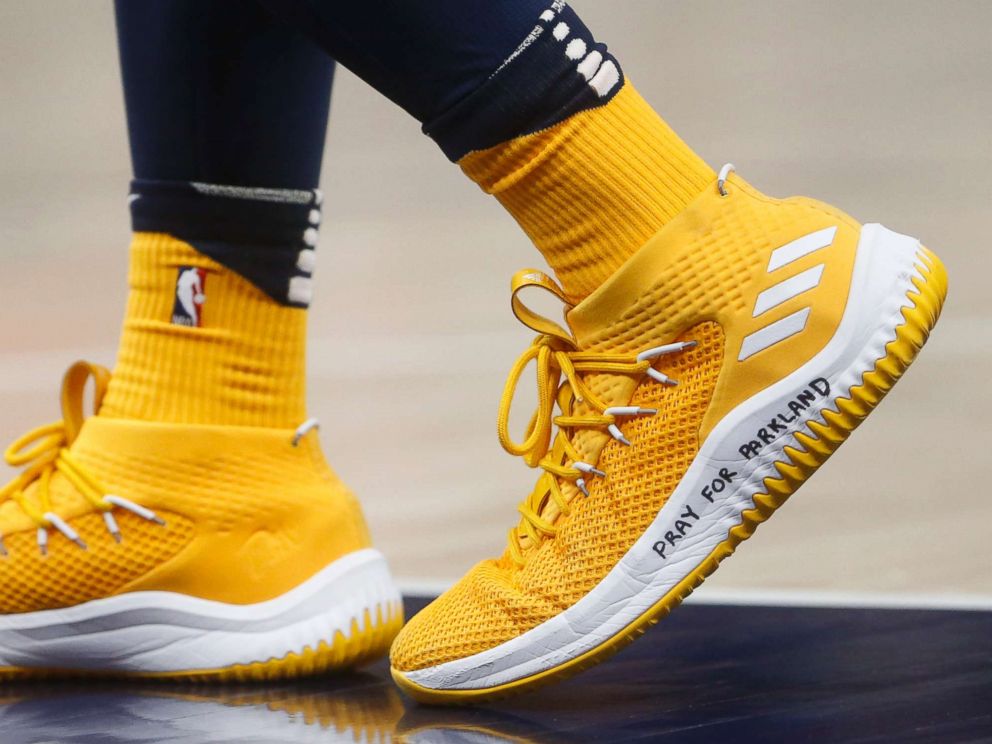 Mitchell continued, "And that's kind of one of the things that hit home with me, and why I came in here early. I saw a Snapchat video of a kid screaming. And I just sat there for 5 minutes just thinking about it. My prayers go out to all those families. It's tough. It's crazy."
Mitchell took the opportunity to speak out about gun control legislation.
"We definitely have to do something about it," he said. "A lot of people, we talk about it, and there's a lot of so-called awareness of it, but there's nothing being done. I looked something up, and the same gun that was used in Vegas, Orlando, Sandy Hook, and I'm missing more. It's interesting how it just continues to happen, and the movement doesn't do much."
Drake Sues Woman Over Extortion And Fruad
Drake is suing the woman that made false pregnancy and rape allegations against him in 2017.
According to TMZ, in the suit, Layla Lace met Drake during last year's Boy Meets World Tour in Manchester, England, where he claimed they had consensual sex.
He claimed that when he stopped responding to subsequent messages, she allegedly began threatening to leak their correspondence, publicly claimed he had impregnated her, accused him of rape, and demanded "millions of dollars" in exchange for silence. Drake is reportedly suing for civil extortion, emotional distress, fraud, defamation, and abuse of process.
The suit claims Layla refused to take a paternity test and Layla and her lawyer went radio silent. Drake says the whole thing was a scam … "There is no credible evidence of pregnancy, nor any baby, which would have been born last Fall."
According to the lawsuit, Layla switched tactics and went to authorities in New York and alleged Drake had raped her during their one-night stand.
The Manchester police reportedly interviewed and cleared Drake of sexual assault accusations when the case was referred to them.
Michael Jordan Is Donating $2 Million Dollars For Hurricane Florance Relief
Michael Jordan is donating to hurricane aid for his home state.
Jordan is contributing $1 million each to the American Red Cross and the Foundation For The Carolinas' Hurricane Florence Response Fund. The American Red Cross is providing food and shelter to thousands of people who have been displaced by the hurricane, while the Foundation For The Carolinas' Hurricane Florence Response Fund directs funds to nonprofits in North and South Carolina providing relief to victims of the storm.
Jordan also reportedly stressed the importance of the long-term recovery from the storm.
"People need to understand this will not be a week-long process. This is going to have a huge disruption on people's lives – not for 10 days, but for years," Jordan told the Charlotte Observer, adding that he hopes his donation will spur people to get involved.
Hurricane Florence made landfall over the weekend across the Eastern seaboard, leaving at least 33 people dead and causing flooding and widespread power outages in the areas hardest hit by the storm in Virginia and the Carolinas. More than 10,000 residents have reportedly been displaced amid the devastating aftermath
Will Smith Reveals Fresh Prince Jordan 5s
Will Smith is celebrating The Fresh Prince anniversary with the Jordan brand.
Today Smith revealed the "Fresh Prince" Air Jordan 5, in an unboxing video. He also revealed a second friends and family version—limited to just 23 pairs—which uses traditional shoelaces and the "Grape" accents but covers the entire upper in a gold sateen sheen.
Ahead of Smith's 50th birthday on Sept. 25, fans can sign up at Omaze for a chance to spend the day with the Fresh Prince and take home one of the 23 friends and family Air Jordan 5s.
As for the retail version, 19,000 pairs will be released on Smith's birthday.